Commission Info
Current status of commissions: Closed
(Slots filled: 5/5)

Rules
• Please make payments through PayPal in USD in a timely manner from your purchase.
Please use "Friends & Family" option when paying.
• I tend to simplify heavily detailed designs; please see my regular work for a taste of what I specialize in.
• I will not draw NSFW.
• Your commission can be personally used for whatever you like and posted online if you wish.
However, please do not resell the design for use in merchandise, etc.


If you would like a commissison, please contact me via email or send a direct message on social media (see About page for social links).
I am friendly and willing to communicate so that you can get the picture you want!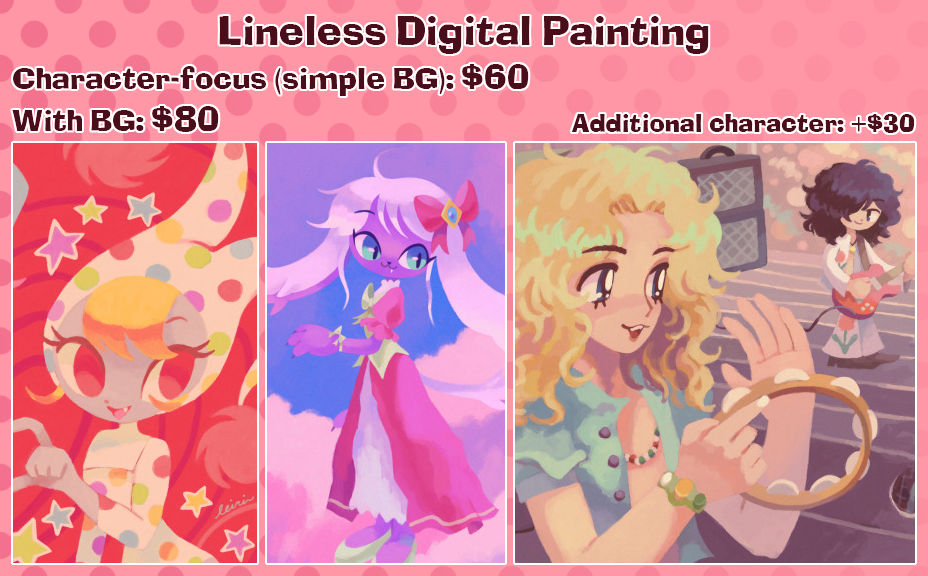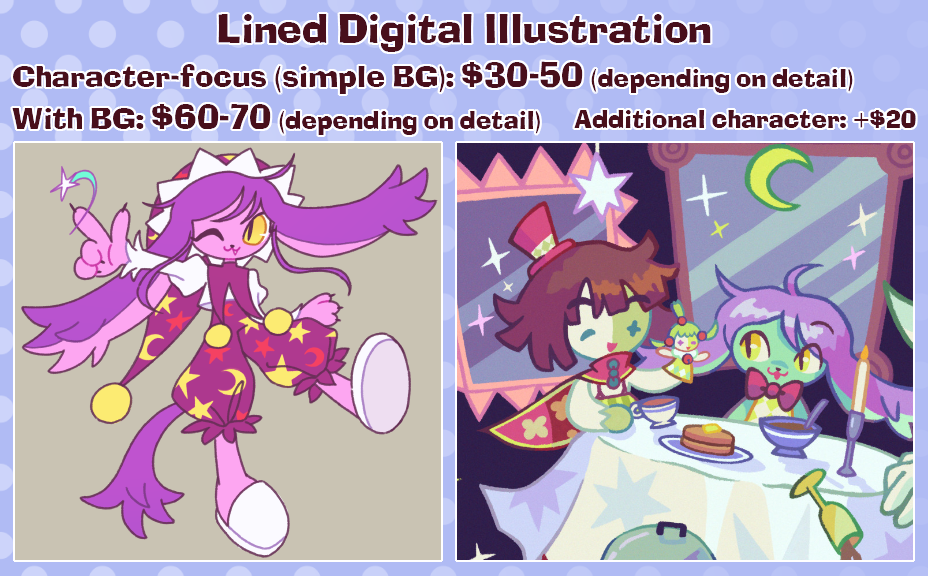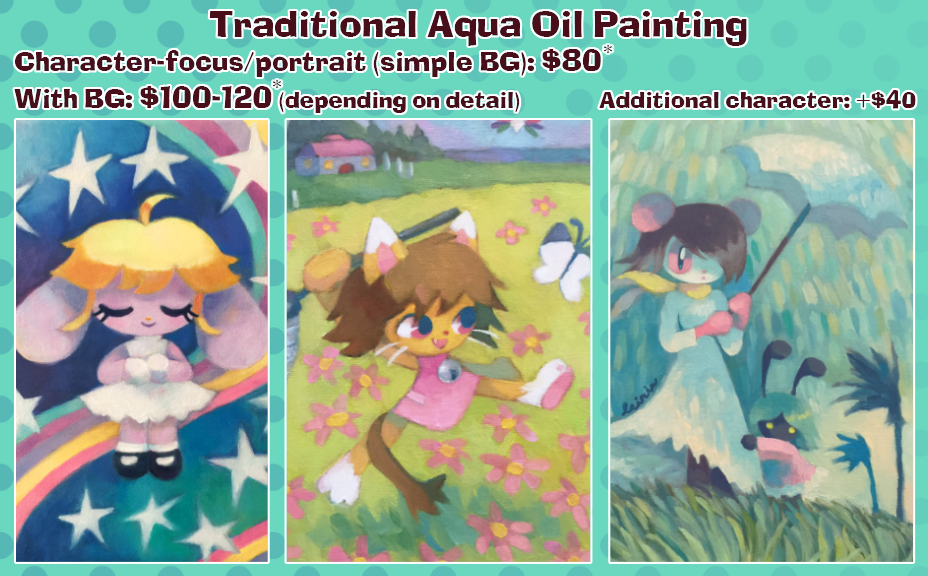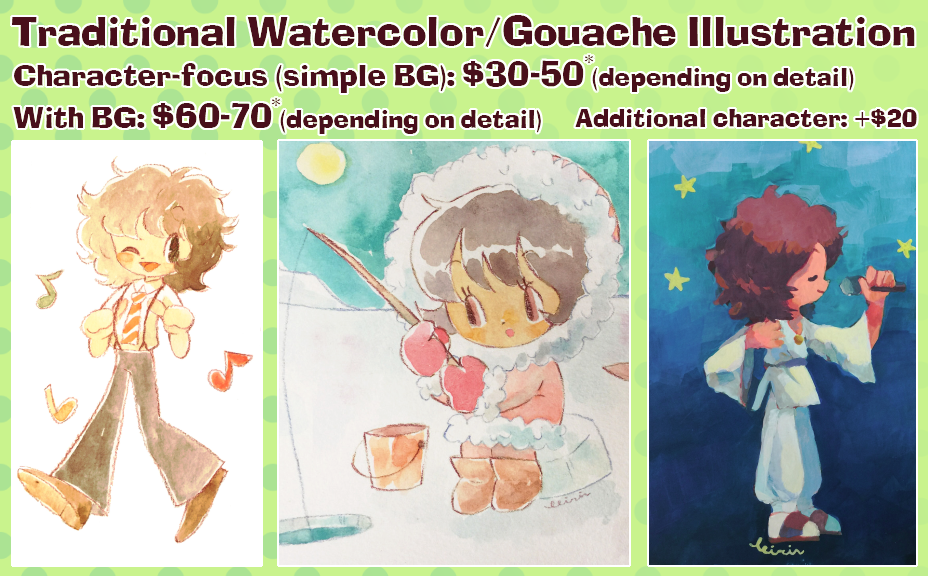 *Please be aware of the additional fees for shipping when it comes to traditional commissions.
Typical domestic insured shipping in the US is $7 but it will be higher for overseas purchases.
Also, I choose the canvas size for aqua oil paintings. I will tell you what sizes I have beforehand and make sure one is OK with you.
They take about 2 weeks to become fully dry in time for shipping! If you want to see it before shipping, I'll send you a picture.

Watercolor and gouache illustrations are done on paper, so feel free to specify a size first and I will cut it to size.

I will negotiate the final price with you before starting work.


What your order should contain
Category of commission: One of the above - Lineless digital painting, Traditional watercolor illustration, etc.
Subject of commission: What you want
Country of origin: The country you are from (only necessary for traditional commissions)
Paper size: Your preferred dimensions for the commission (This only applies to watercolor/gouache commissions)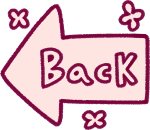 All text and images are © LEIRIN and may not be used or redistributed without permission.