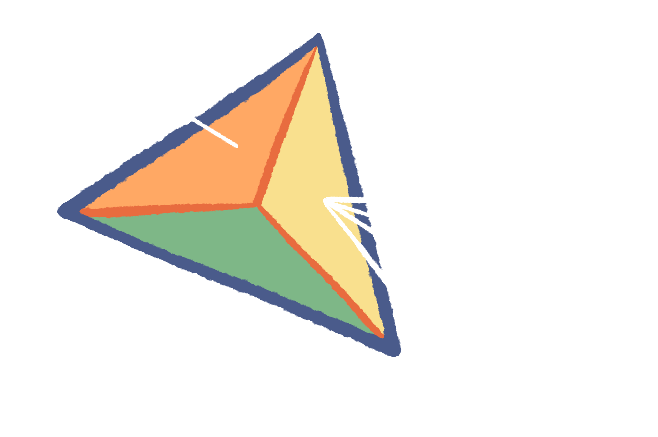 The Spectral Pyramid is not an inhabitable planet or moon but rather a device of sorts that disperses the rays of Zone 1's sun to the rest of the Fluorescent Zone. This is why (with the exception of Cinila) Zones 2 and 3 do not have their own sun, yet receive sufficient light and warmth. As its name implies, it is not visible to the naked eye, but still tangibly exists.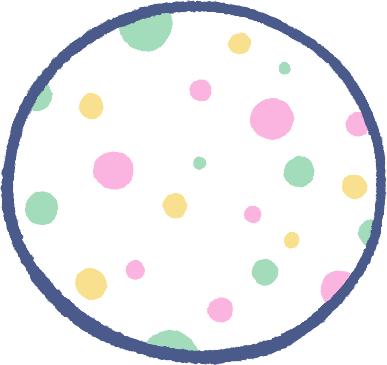 Rudul is a neutral planet of sorts, not getting involved in things. Points of interest include the peaceful town of Toppletown and culinary kingdom of Stewpot, where cooking competitions that gather the whole galaxy take place every year. Geographically, the weather is incredibly mild year round, making this a suitable planet for vacation.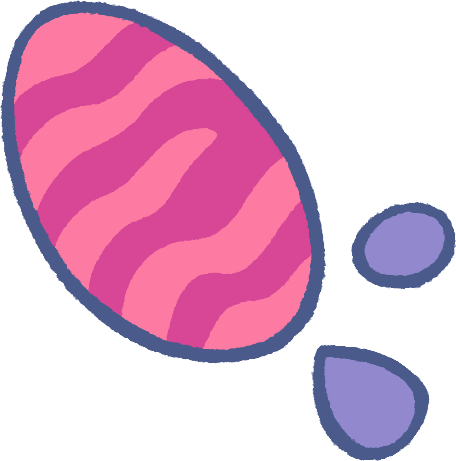 The planet of Cosma holds darkness in its history, but is home now to a great rehabilitation colony for monsters called Yamsylvania. Monsters who previously lived vicious lifestyles are now put under regulation by the government to behave civilly. There are bustling cities too like Stargrove Metropolis where incredible opportunities exist, though crime remains an issue.
The planet is quite geographically diverse and generally of a cooler temperature. It also has two moons, Samia and the teardrop-shaped Tamyro. Supposedly, Cresha people originate from this moon.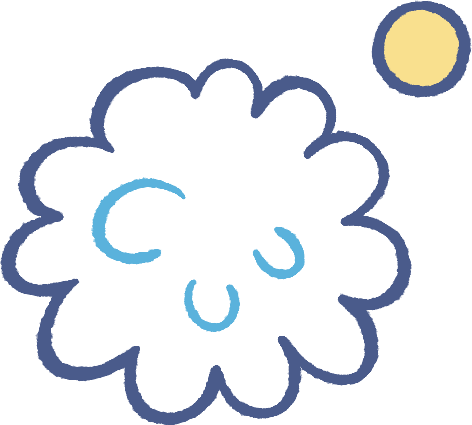 Cottonwheel, as one can see, is a planet of nearly no hard edges. Soft, billowing fields dot the landscape and the local flora create heavenly, healing oxygen. Trees are also known to reach colossal heights. Humans crossed with animal genes are the most common race on this planet, as can be seen in Candypop Village where cat people live.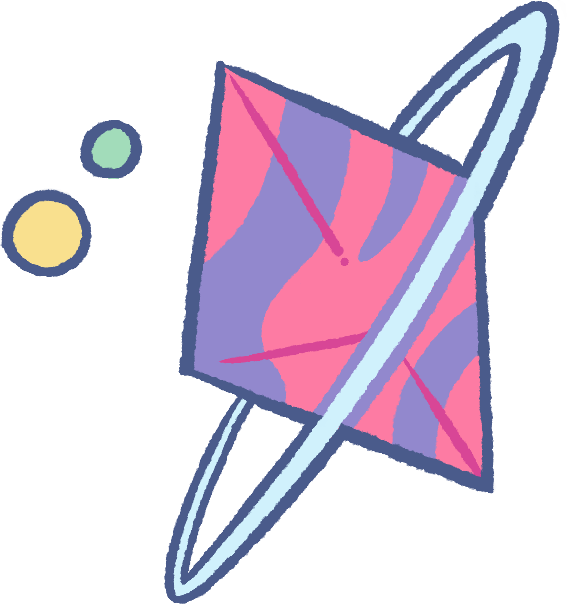 The illustrious planet of Eltrya is home to one of the most storied kingdoms in the galaxy, the magic-laden Majonia. This diverse kingdom is primarily populated by a race known as Manya, who'd best be described as some combination of Earth's rabbits, dogs, cats and seals all in one. Apart from Majonia there is also the kingdom of Odoken, which is home to a race of shadow people. Magic users are treated like celebrities across this planet.
Eltrya has two moons, the yellow Muro and the green Kayr. The atmosphere surrounding the planet also causes stars in the sky to take on a diamond-like appearance.